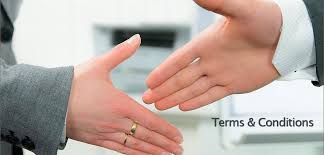 The purpose of our existence is:
 ►To help our customers to turn their concepts to reality with minimum investment budget.
 ►To provide customer with small volume production of plastic / metal parts.
Dedication to client's satisfaction is our commitment.
Experience ----
We have experienced designers and well trained workers.
Our marketing engineers can communicate with customers in English.
We offer full-range service to our customers--if you want single piece prototype we have Rapid Prototyping & Modeling; if you want small batch metal/plastic parts we have low volume production.
Occassionally customers would give us design which can be prototyped but hard to be moulded.With our experience we often help our client to optimize their design for easy mass production, so as to save customers money and to quicken the product development.
We have successfully served customers from overseas,domestic and foreign companies operated in China . We well understand the requirements of different customers.
Cost Saving ----
The labor cost in China is still in low level while our workers are well trained and hard-working so we can make good products at lower price.
Confidentiality ----
We acknowledge the importance of protecting Customers intellectual property. Any files from customers will be honored and be kept confidential. 
Short lead time----
Our hard working workers can complete your orders in short time in prototyping, machining, tooling.
Software Compatibility ---
We use the most popular design softwares like Pro/E and Solidworks so we can inport most of the files you have.
The most commonly used files formats include Iges,prt,Sldprt,x_t,STEP,Autocad etc.
We can also use Moldflow to analyze the tool design.
Quality ----
We have rich options of techniques in prototyping/modeling and low volume production. 
We have quality control system to ensure the product quality for customers satisfaction. 
Complaint Solving----
If the product we produce does not meet your design requirement,we will redo it free of ge, or refund.
Convenient Logistic
We are located in Shenzhen city neighboring Hongkong. We have a worlds 4th biggest seaport. We have accounts with UPS, FedEx, DHL. This makes delivery very convenient -- whether you prefer delivery by sea, by air or by Courier.
Easy payment ---
We accept payment by TT,Paypal,Western Union.